**A huge thank-you to Misha for all of the graphic design work.**
PLEASE DO NOT DOWNLOAD, COPY, DIRECT LINK OR POST ANY OF THESE IMAGES ELSEWHERE.
---
(The cover. This image is intentionally oversized around the edges since during printing, some of the image is cropped.)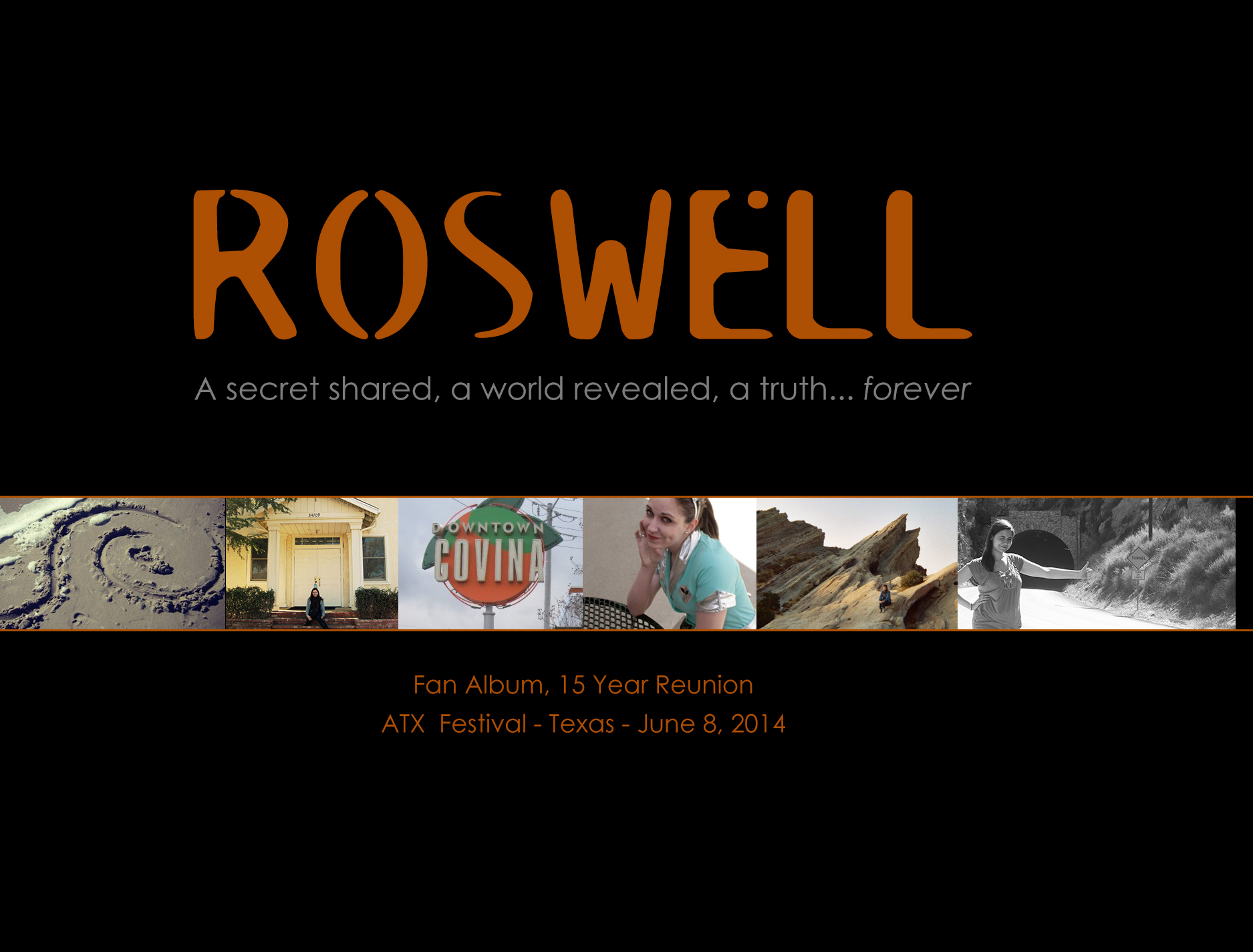 (Right inside page.)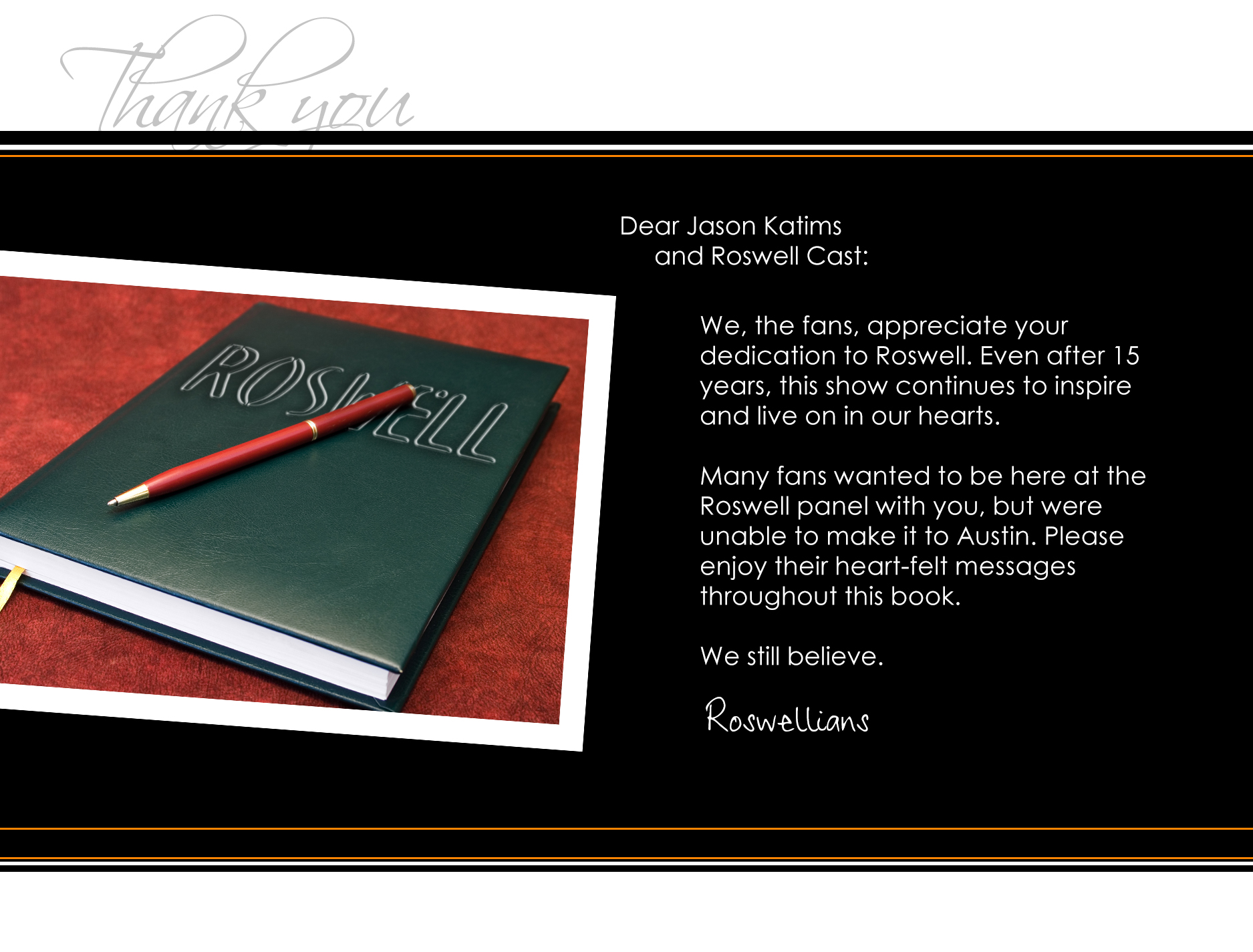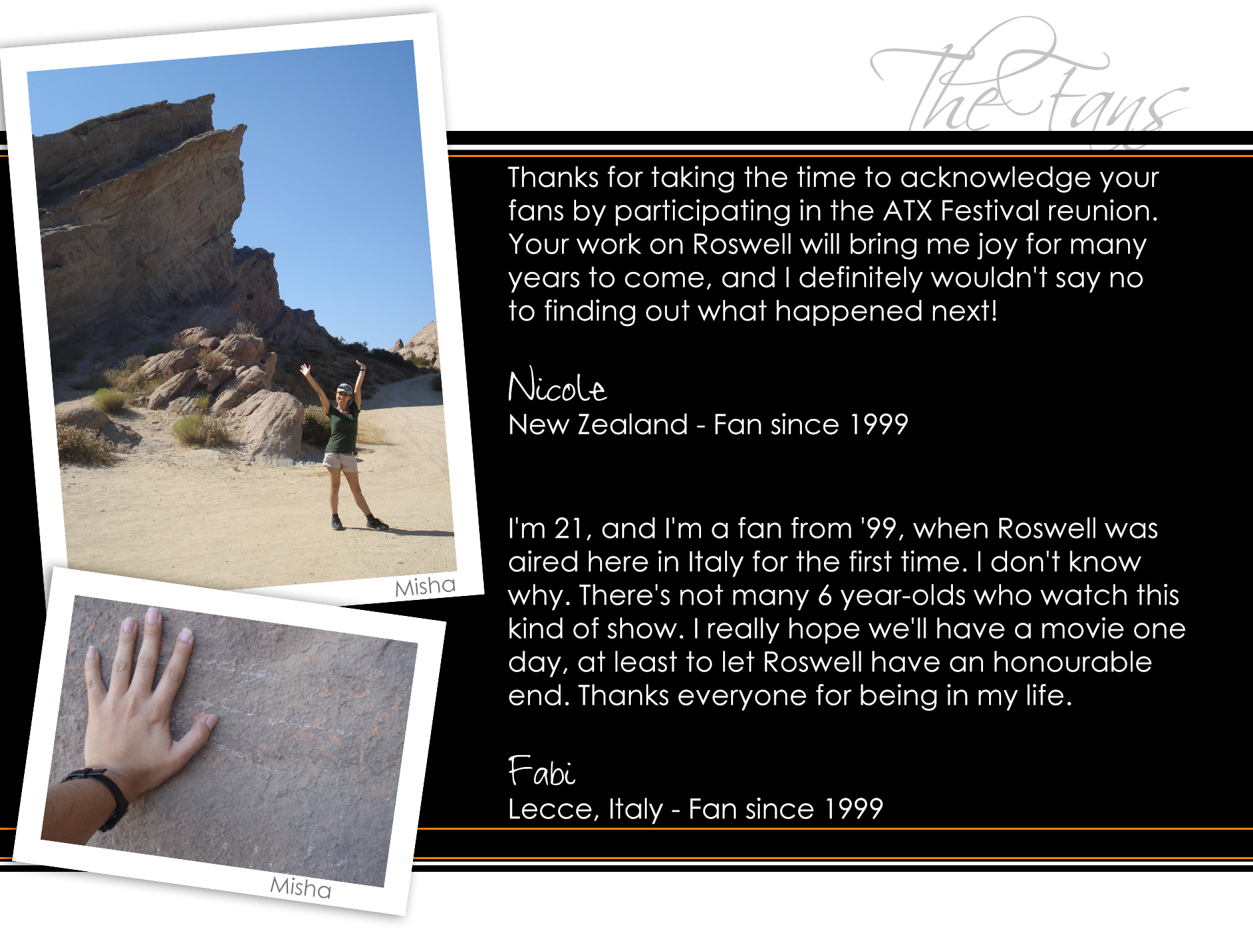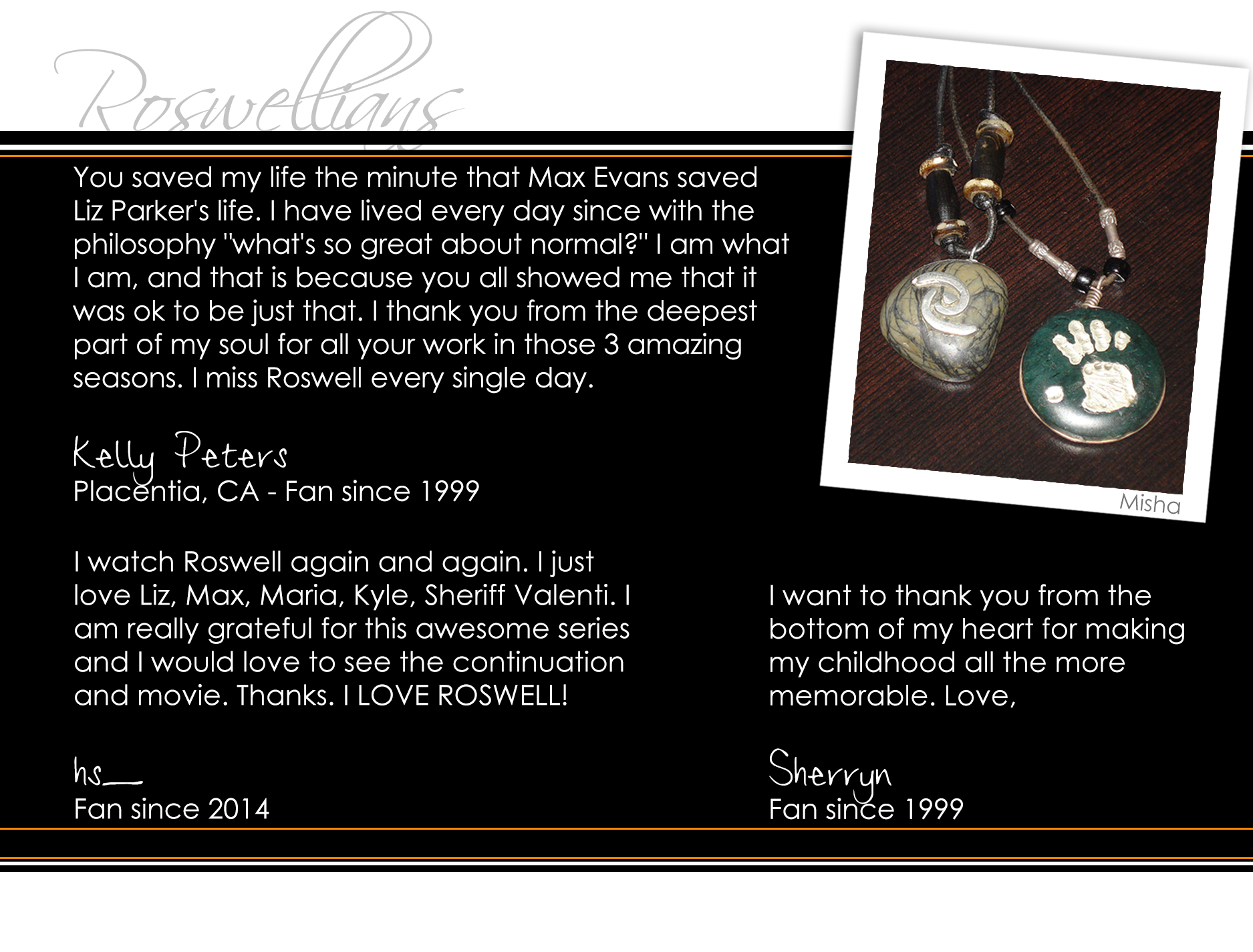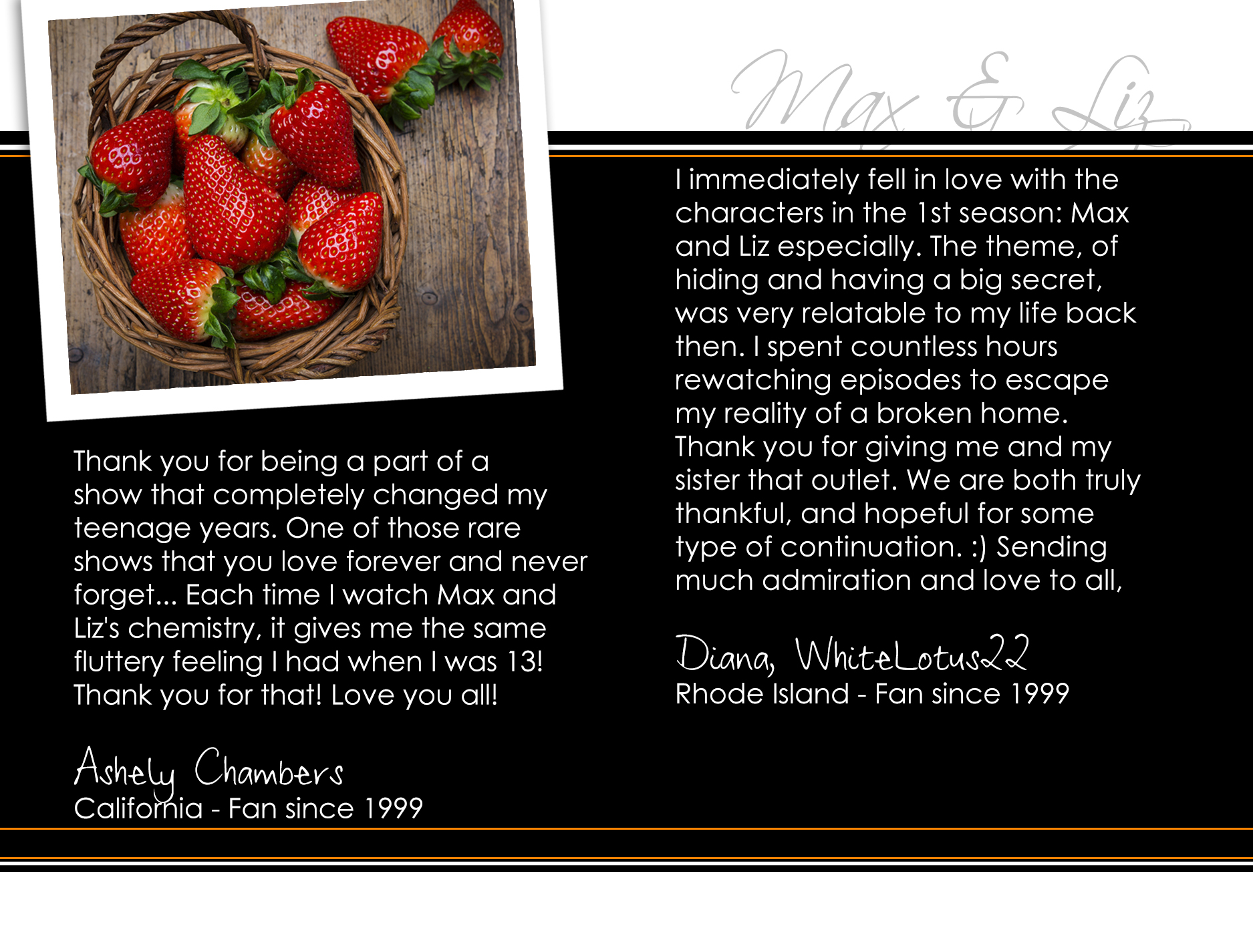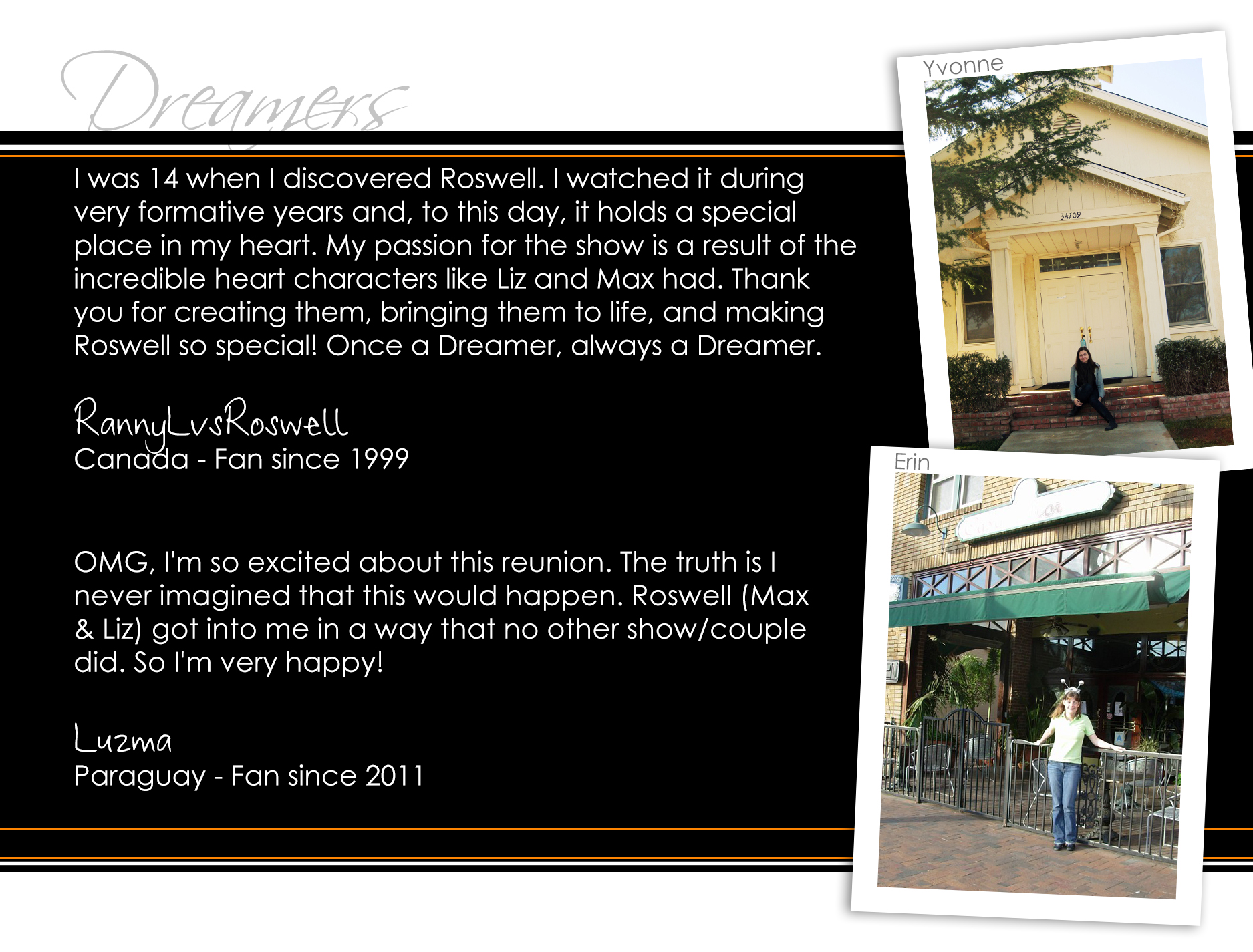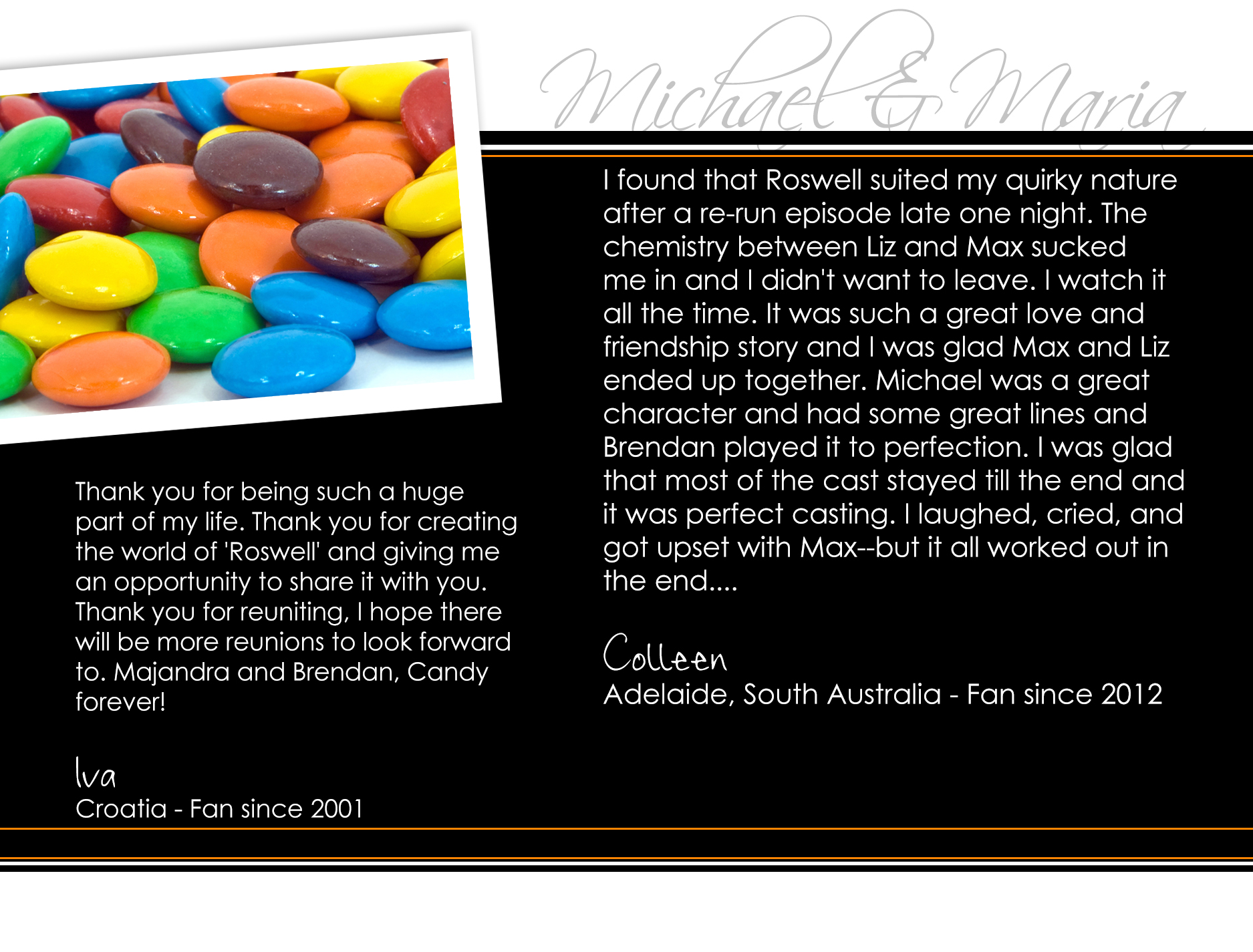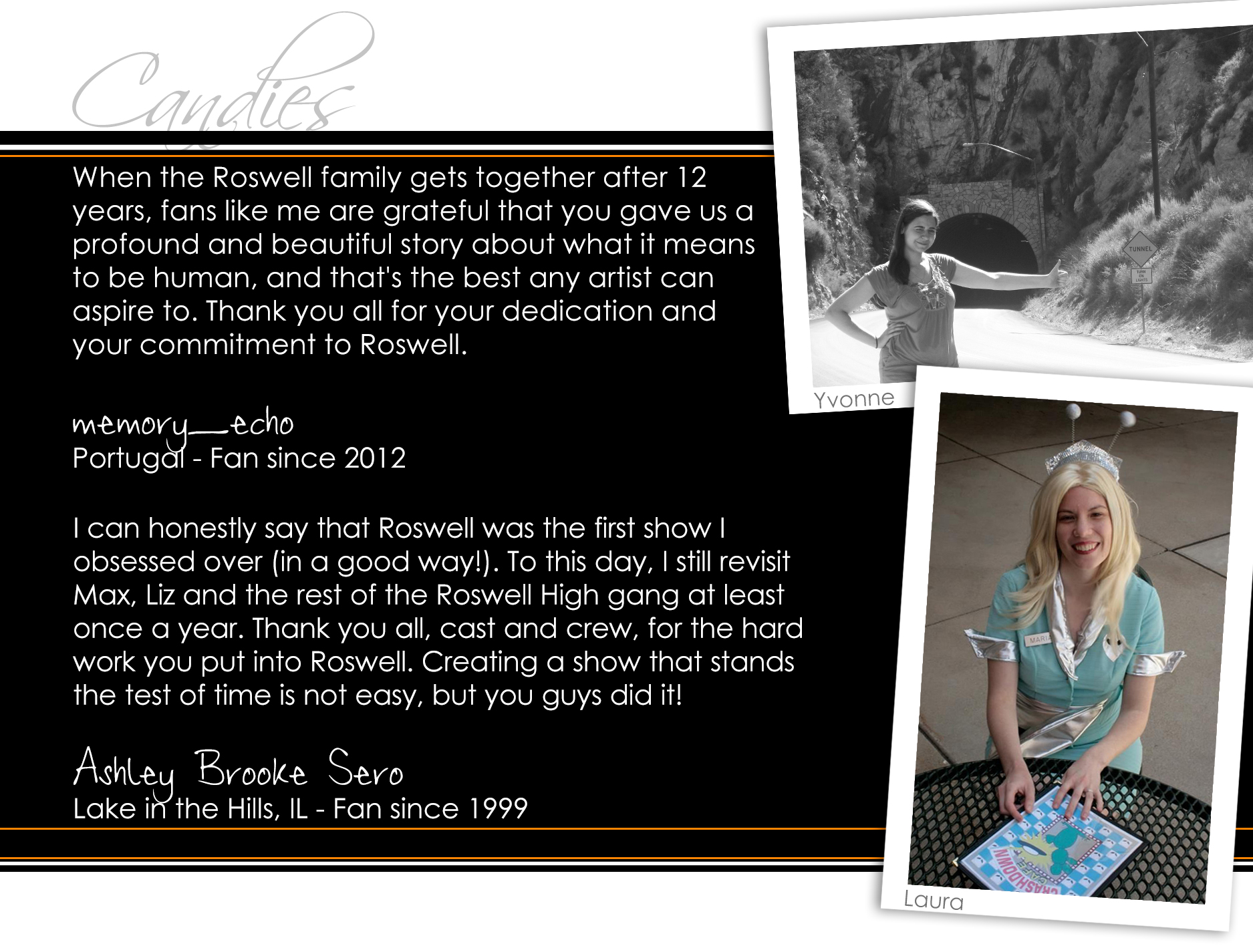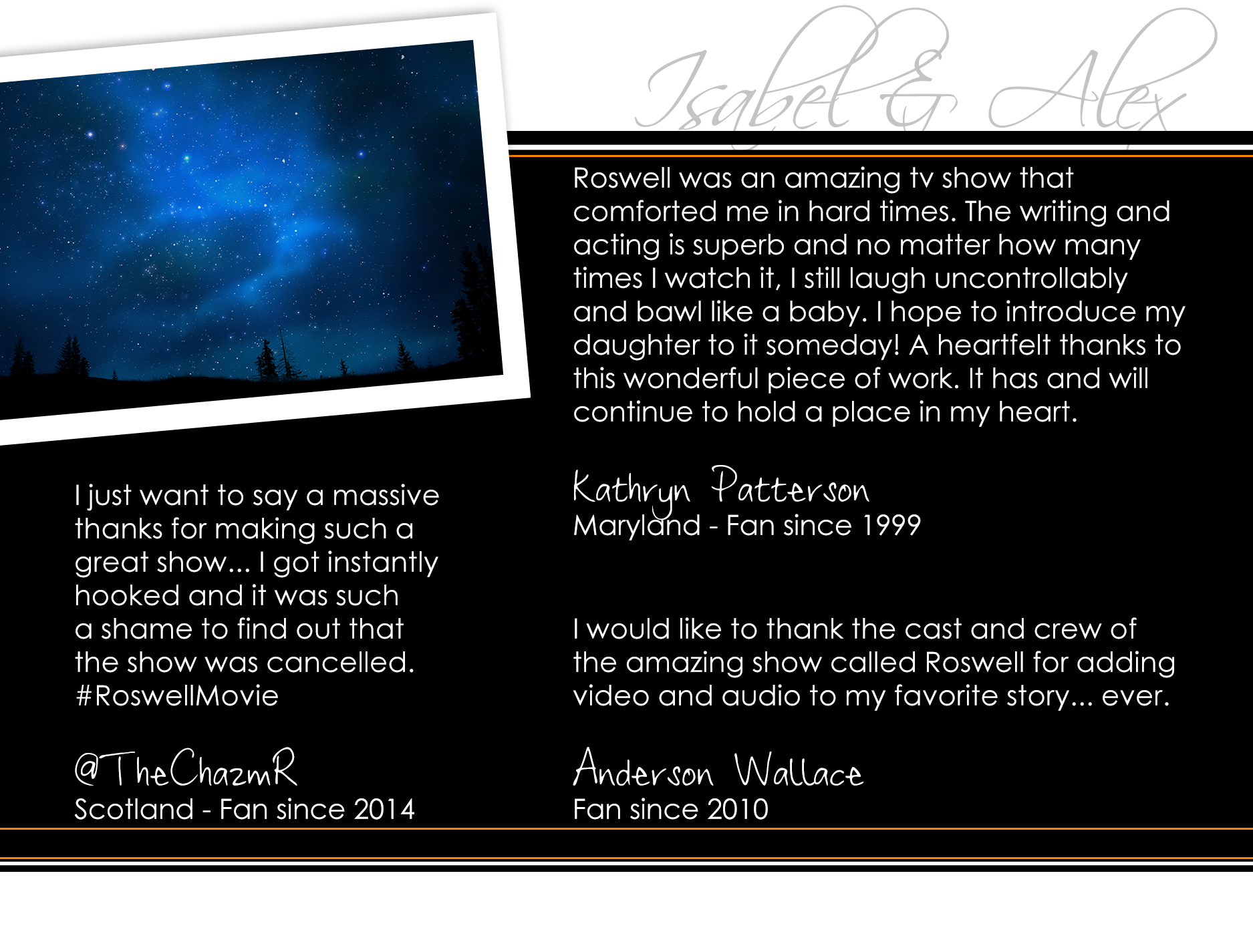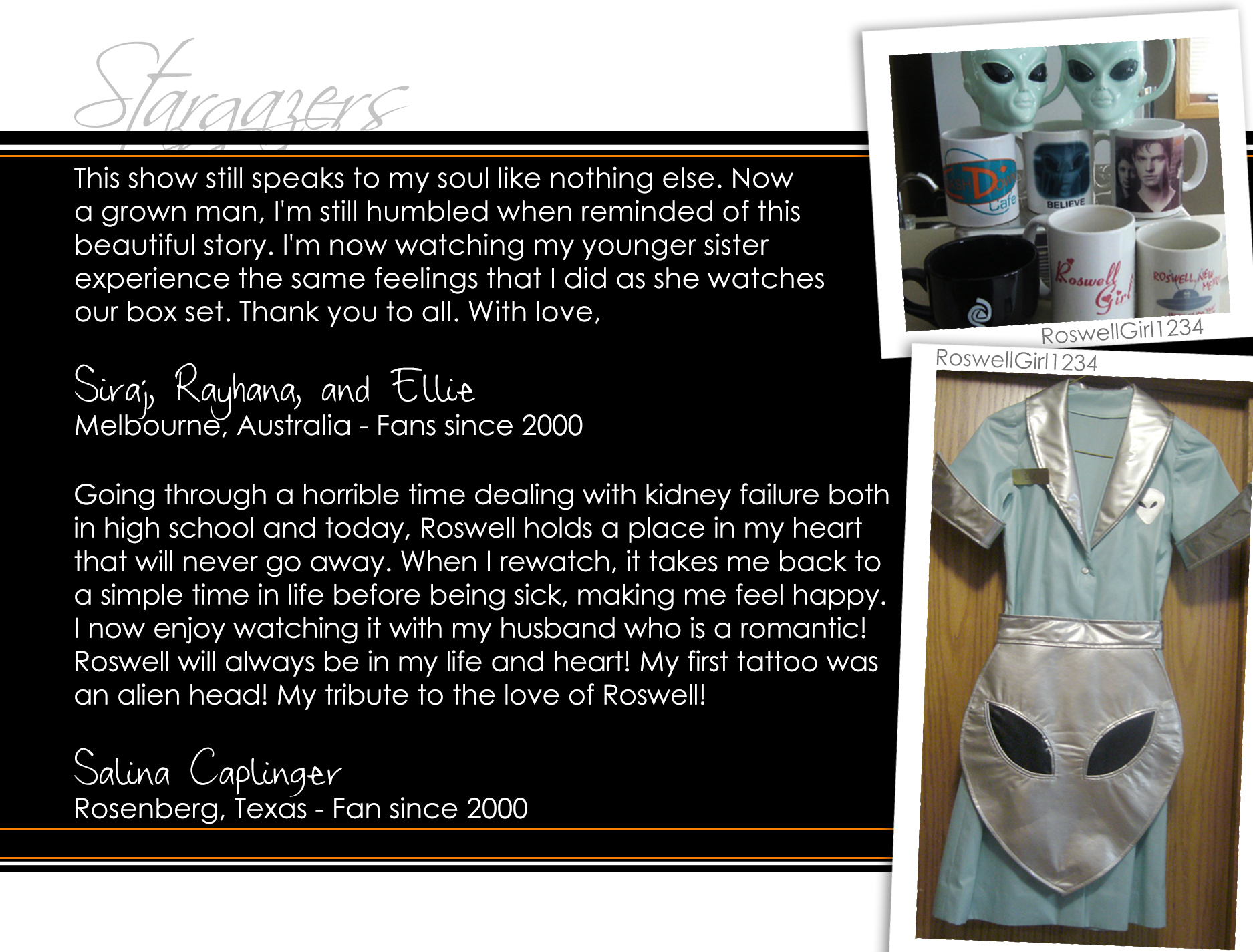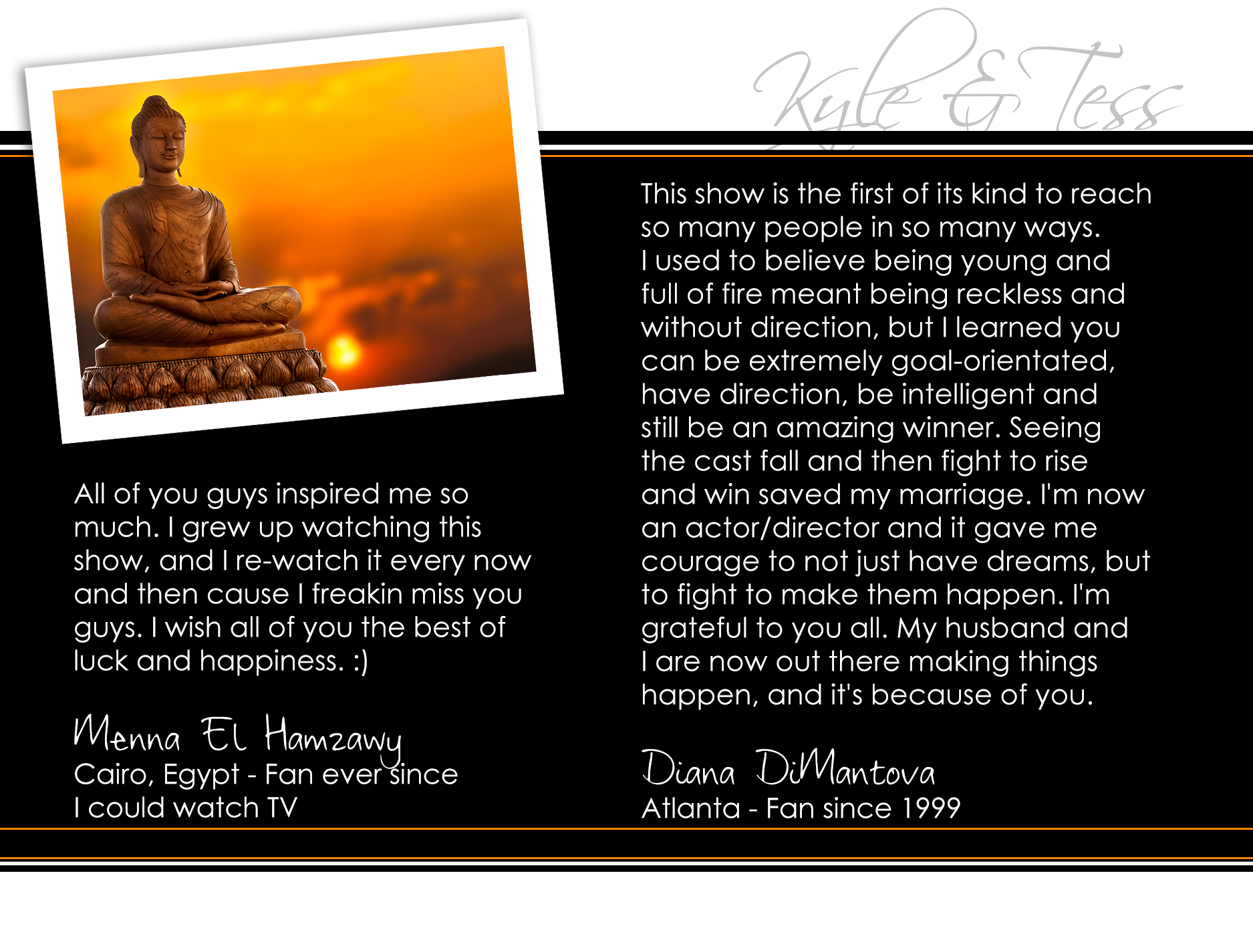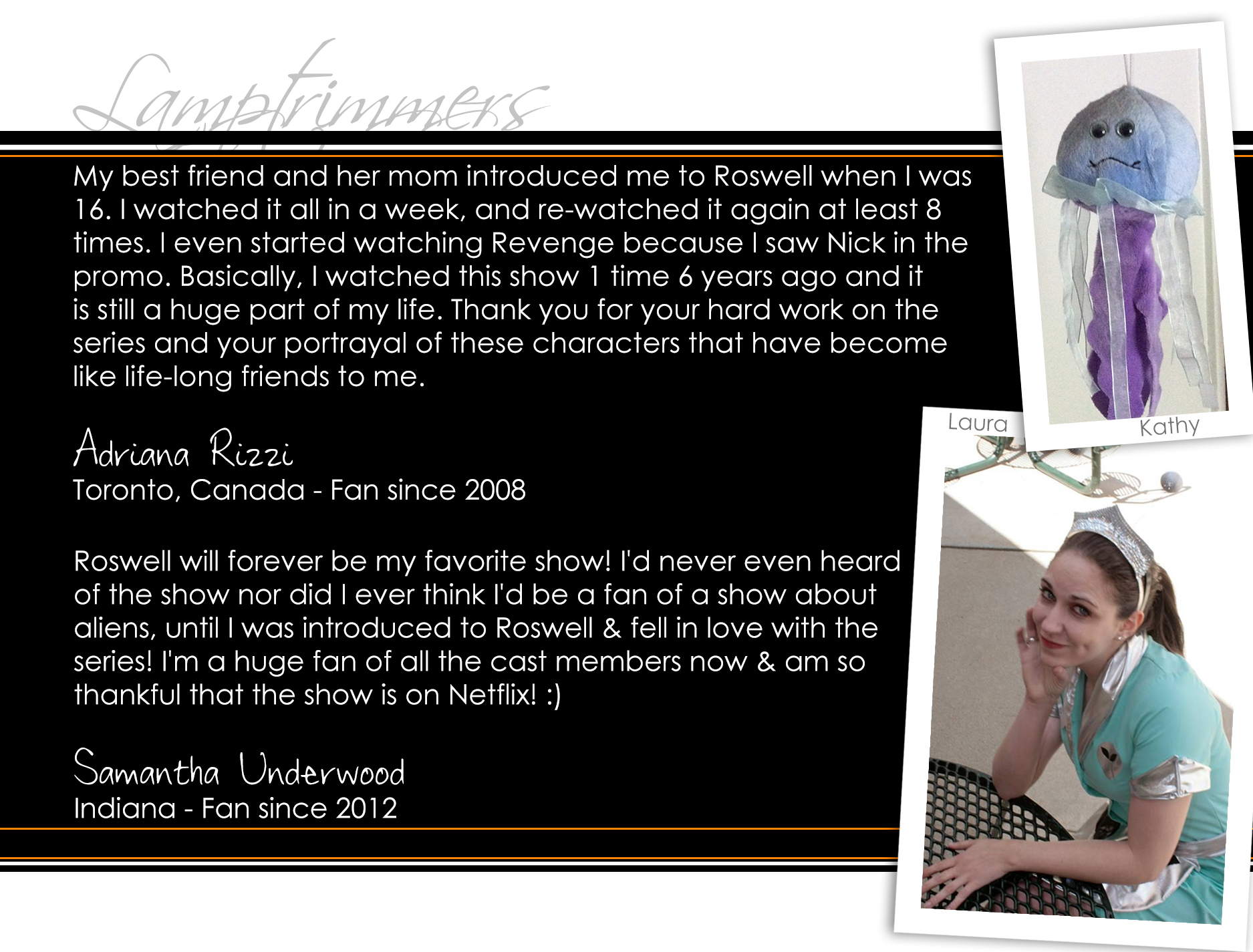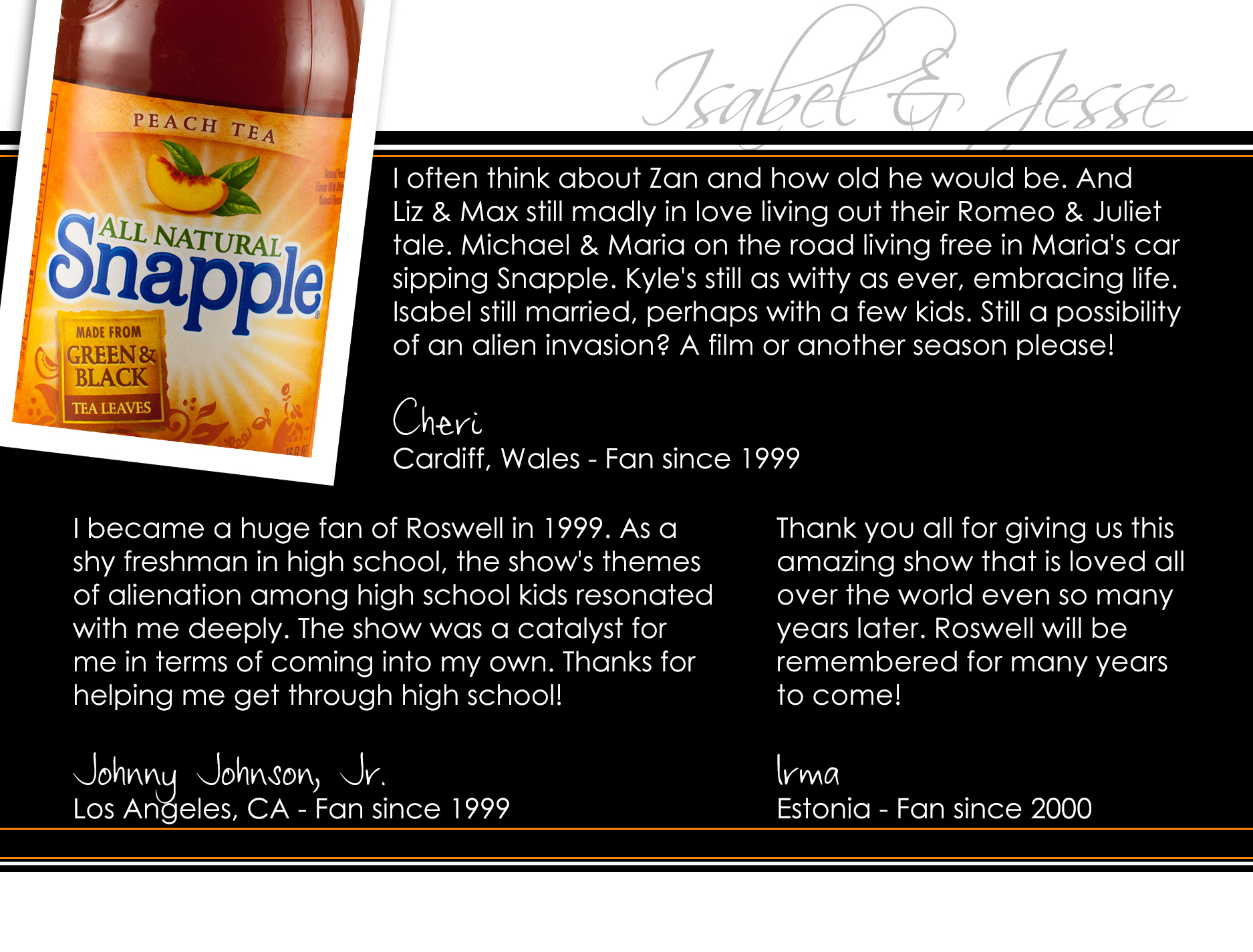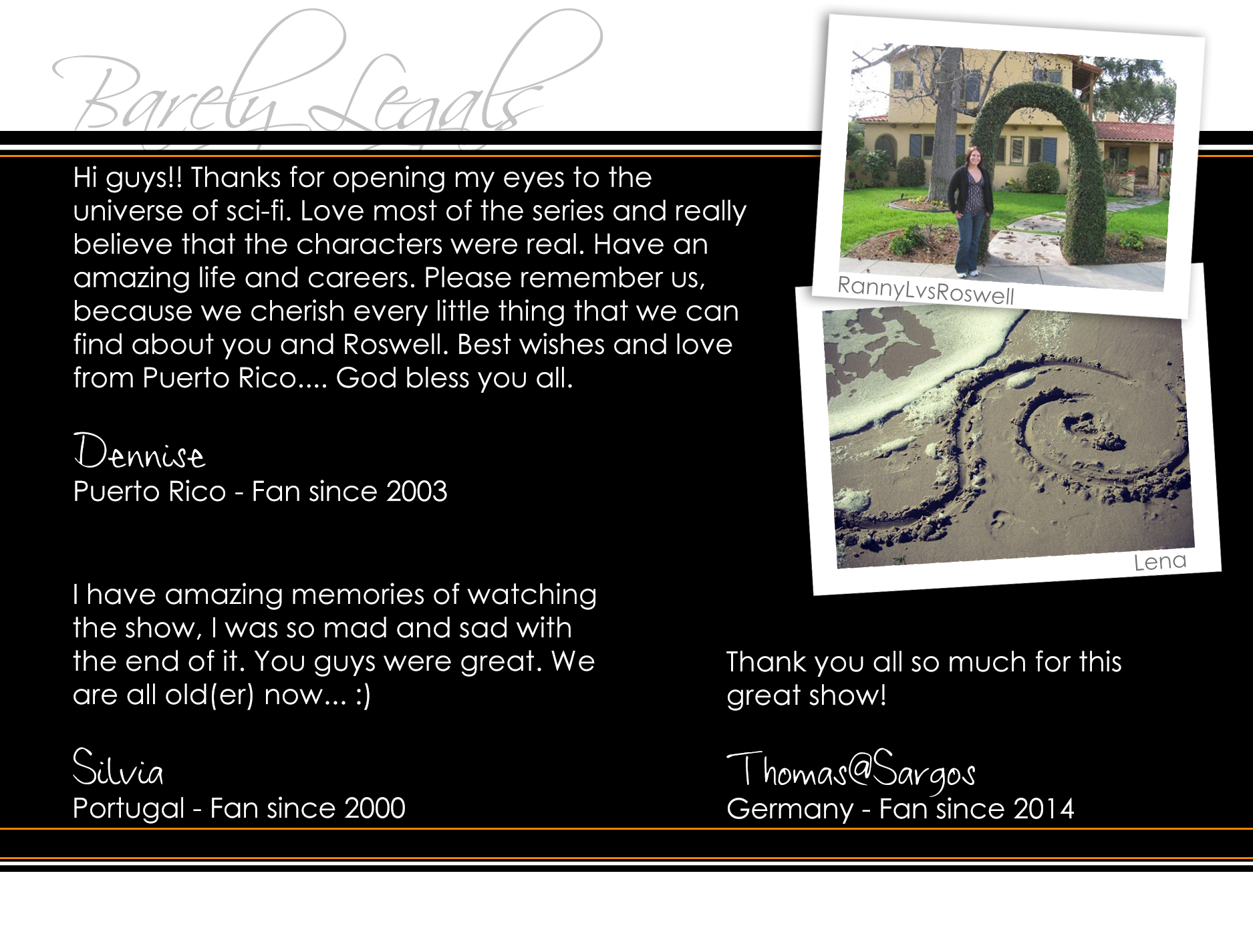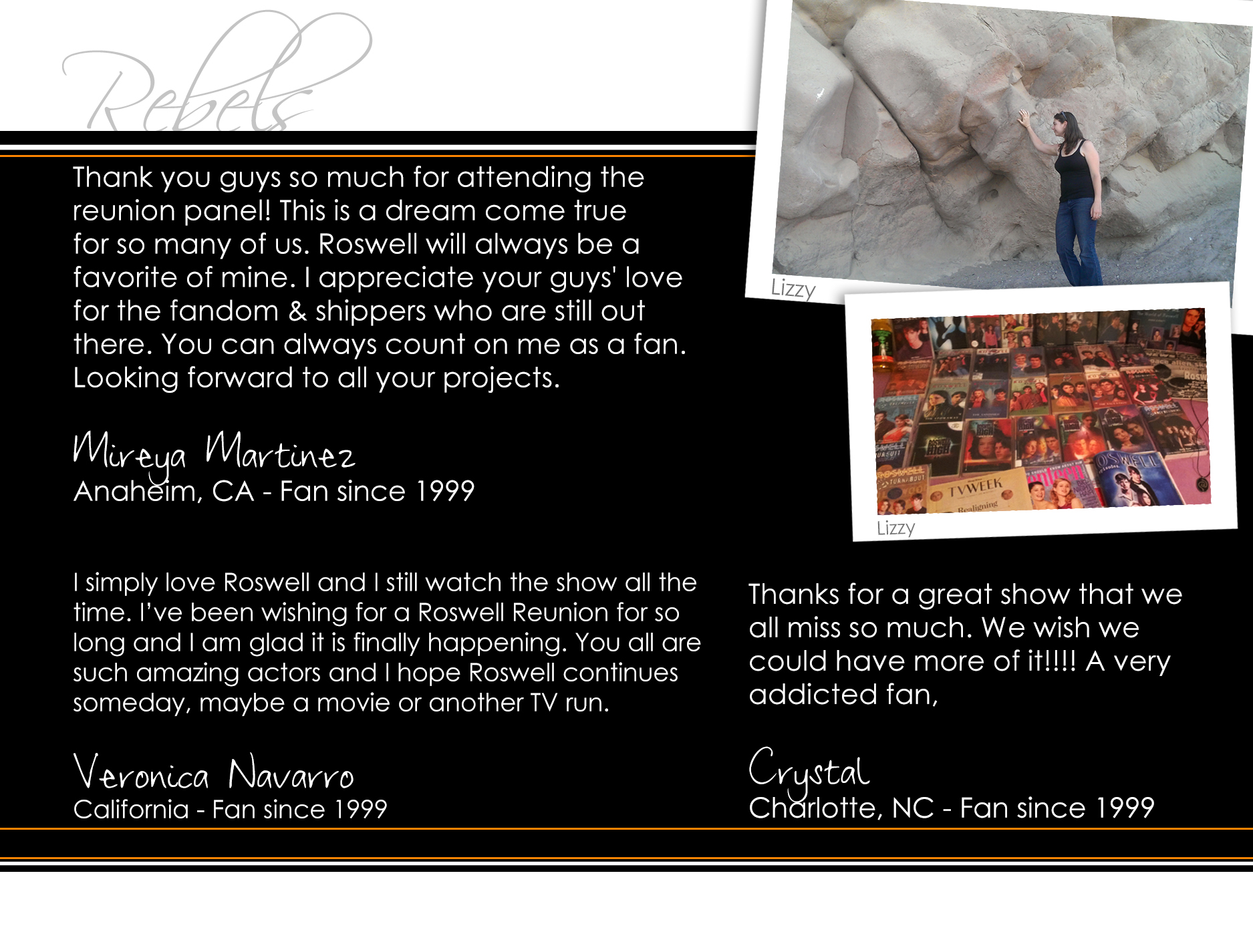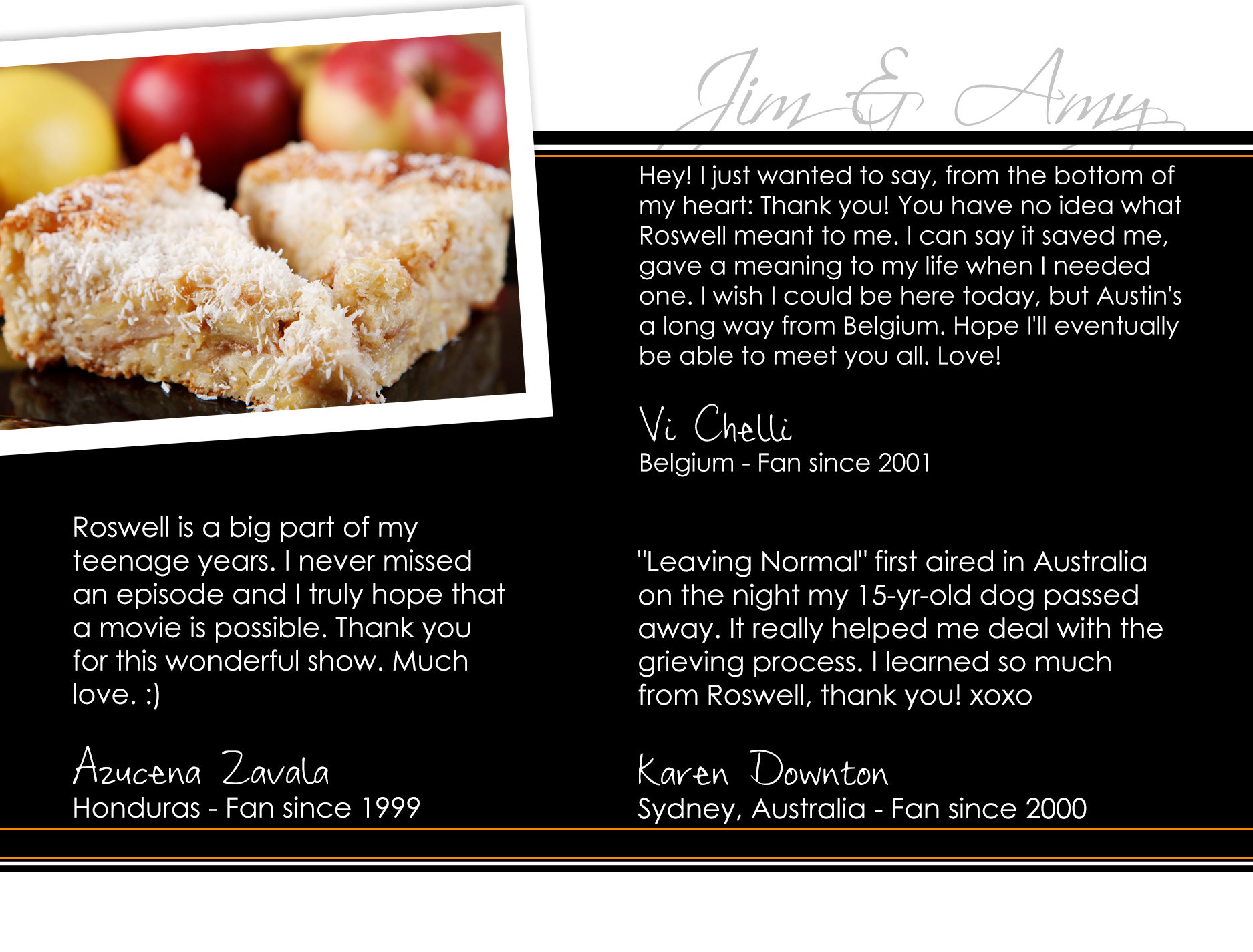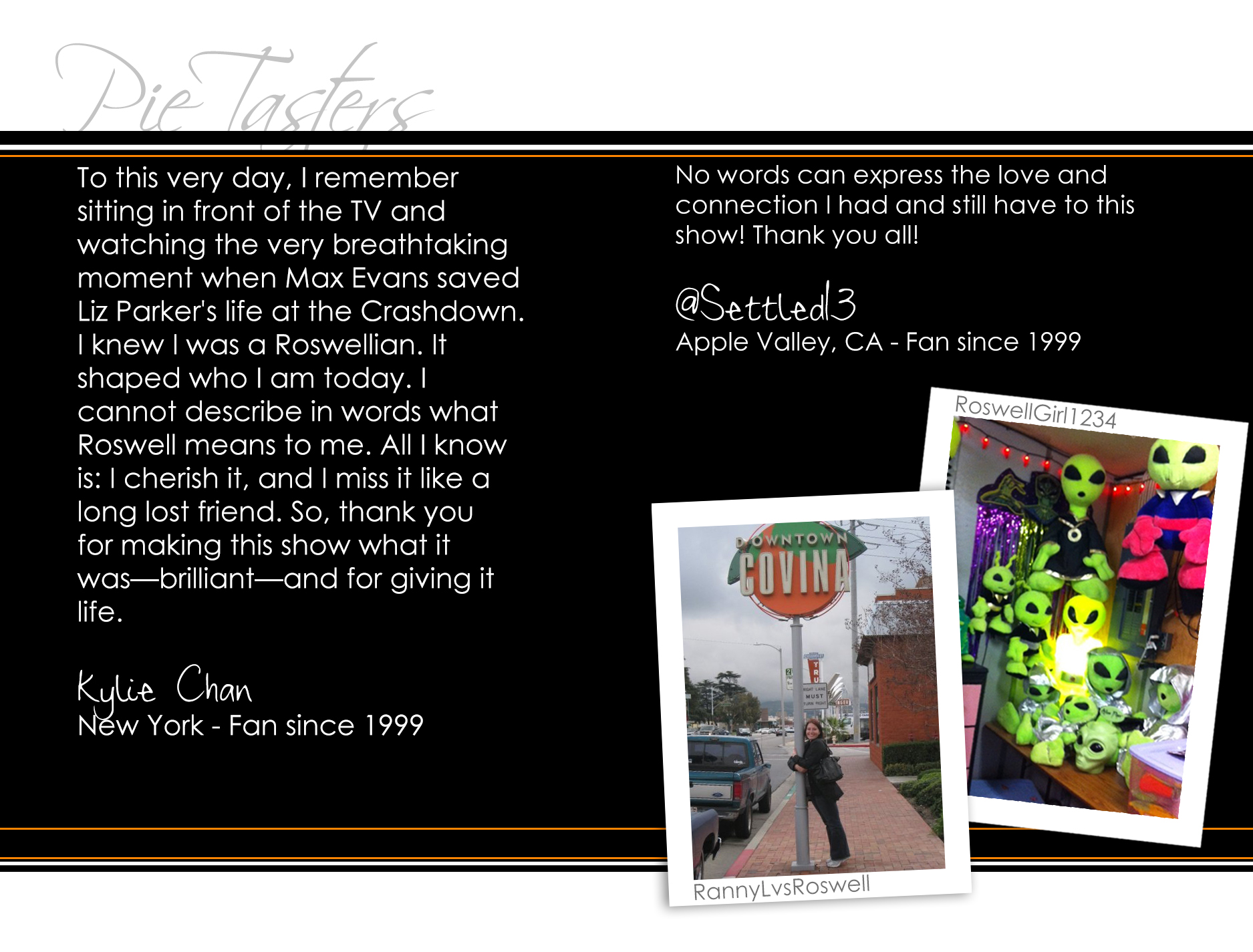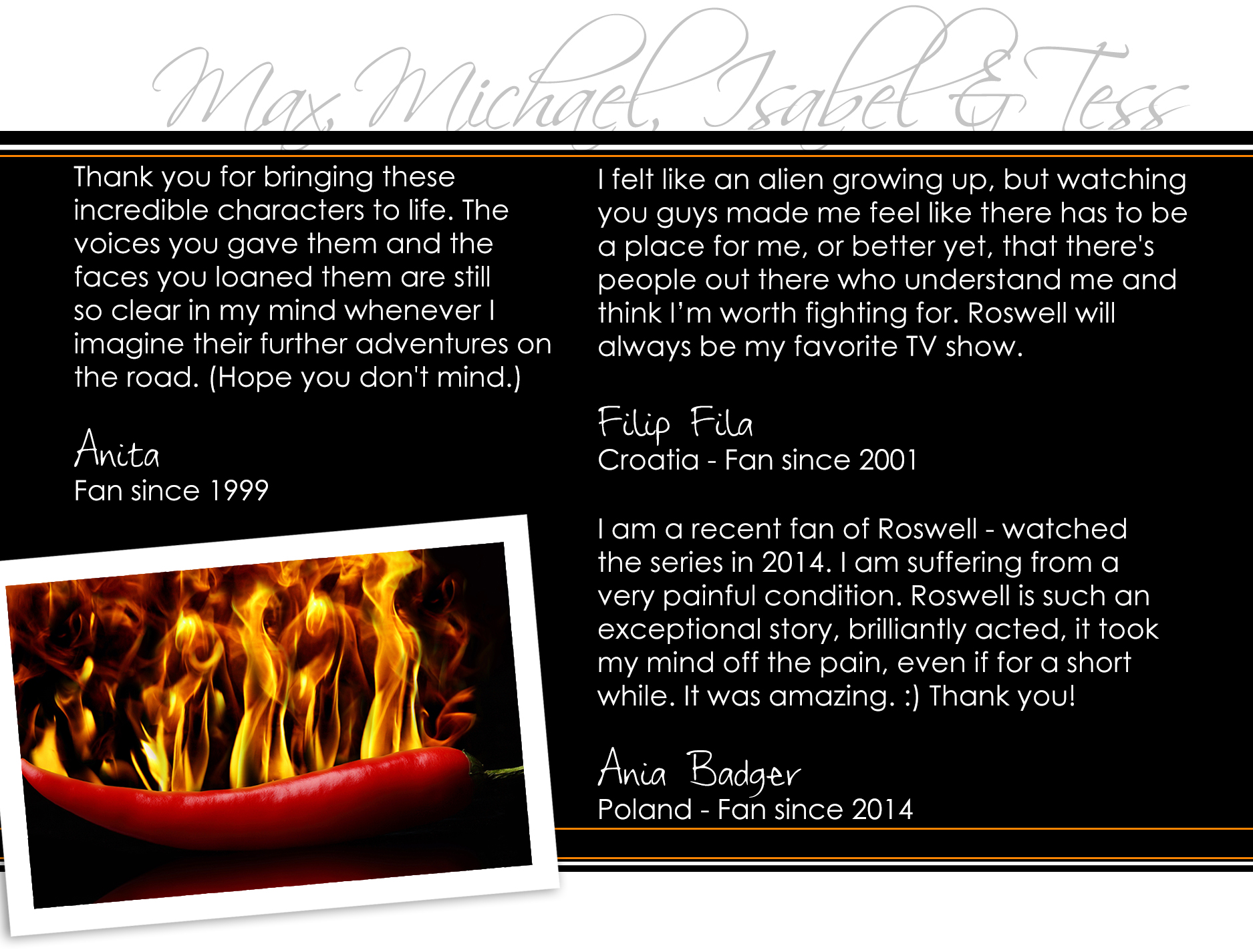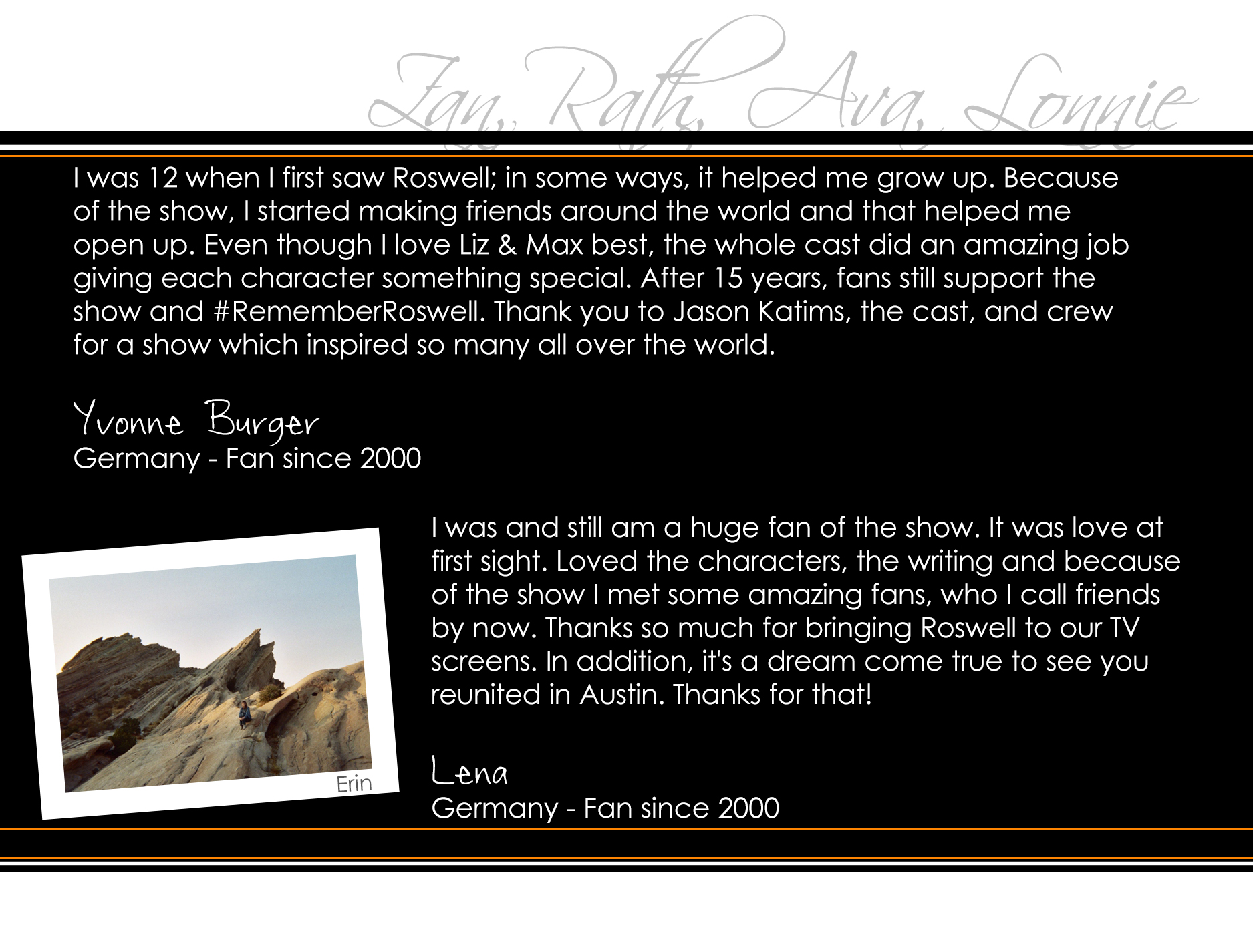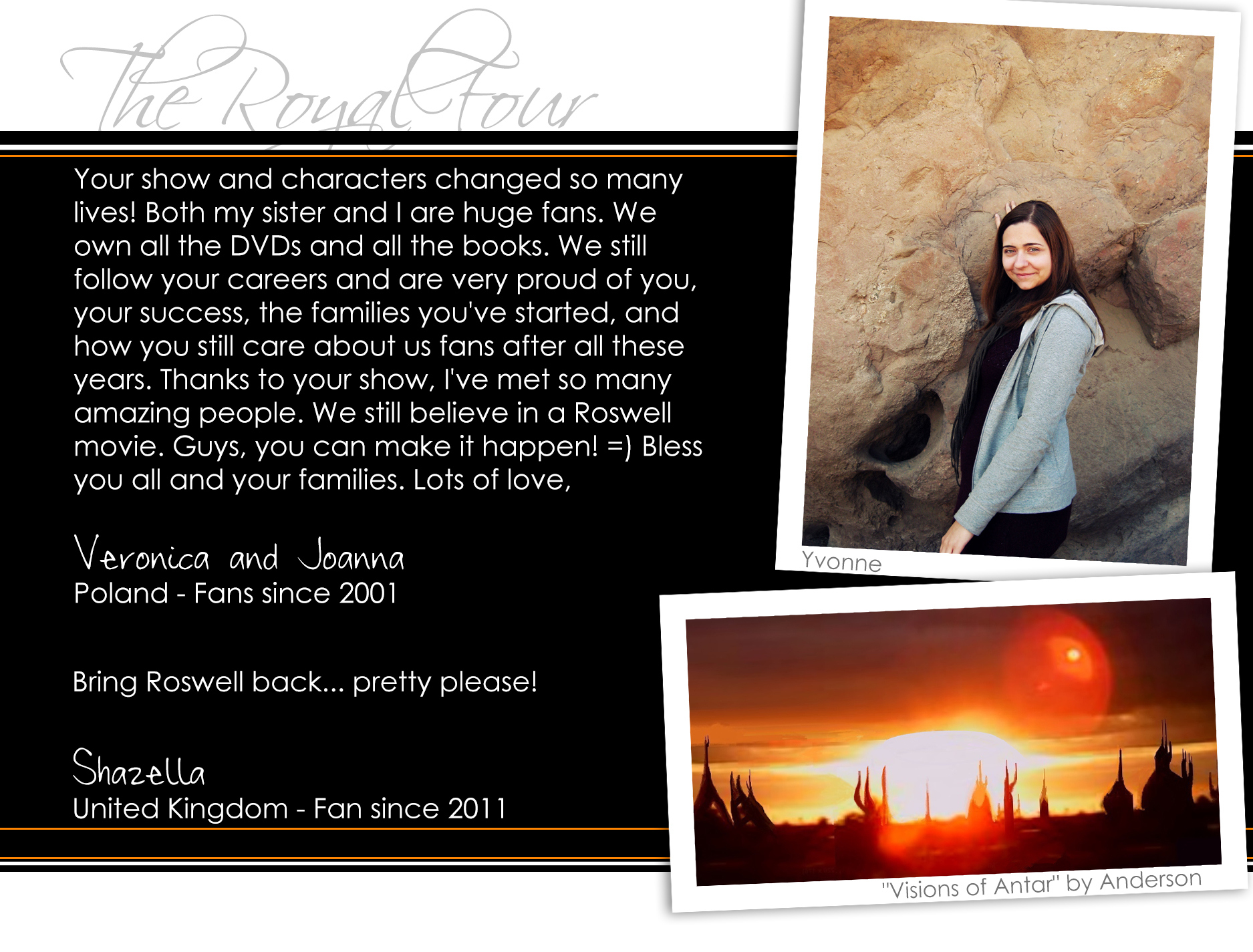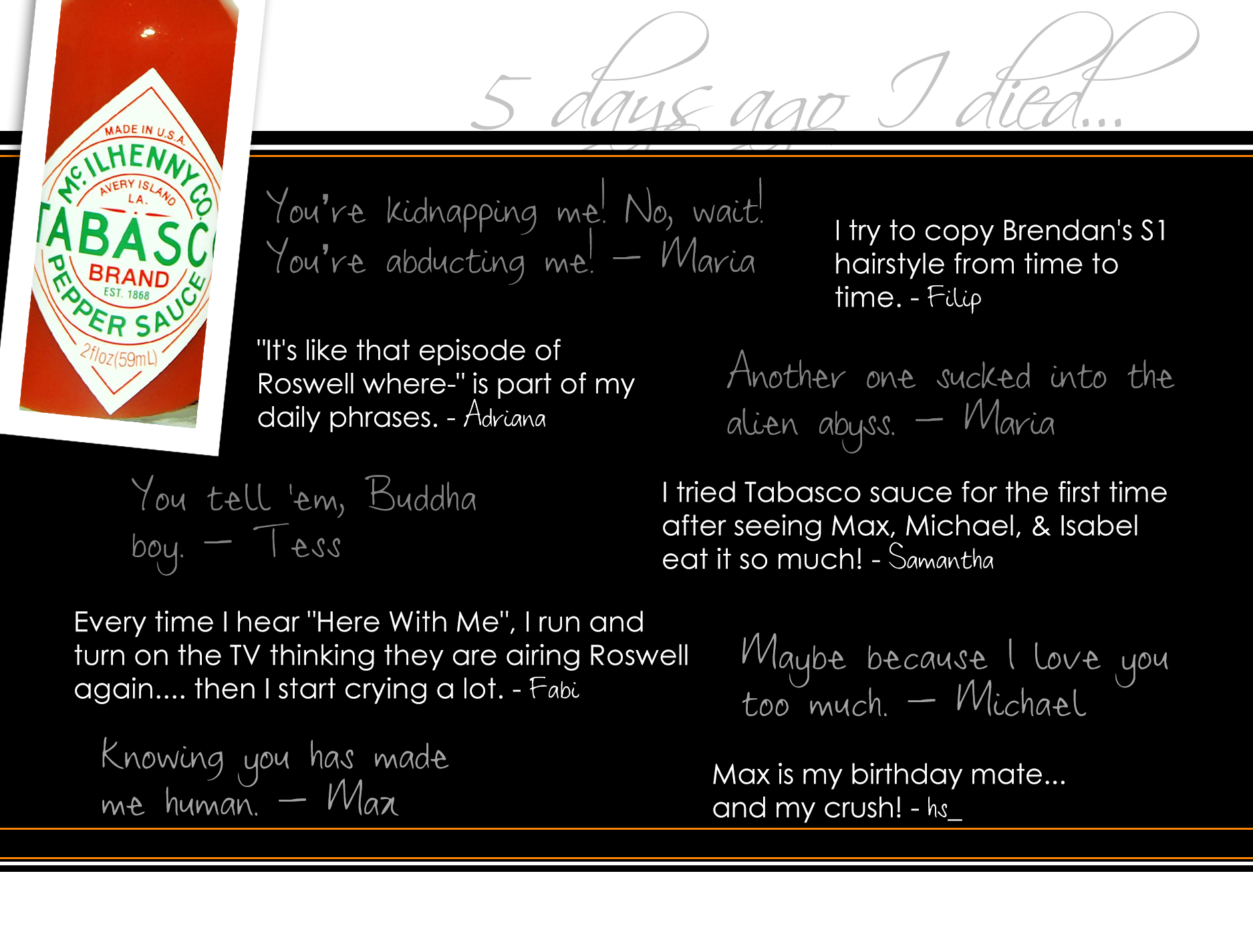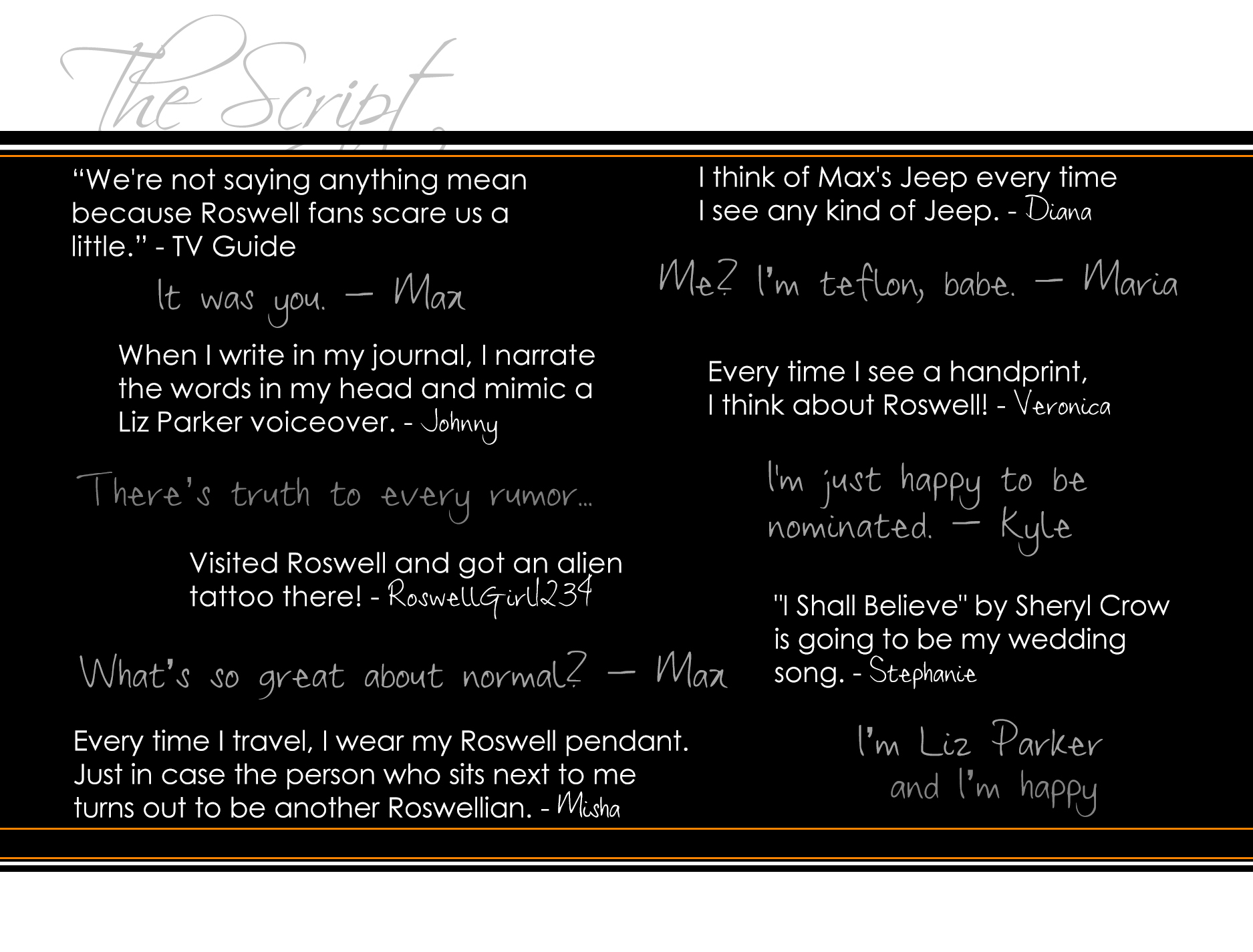 (Left inside page.)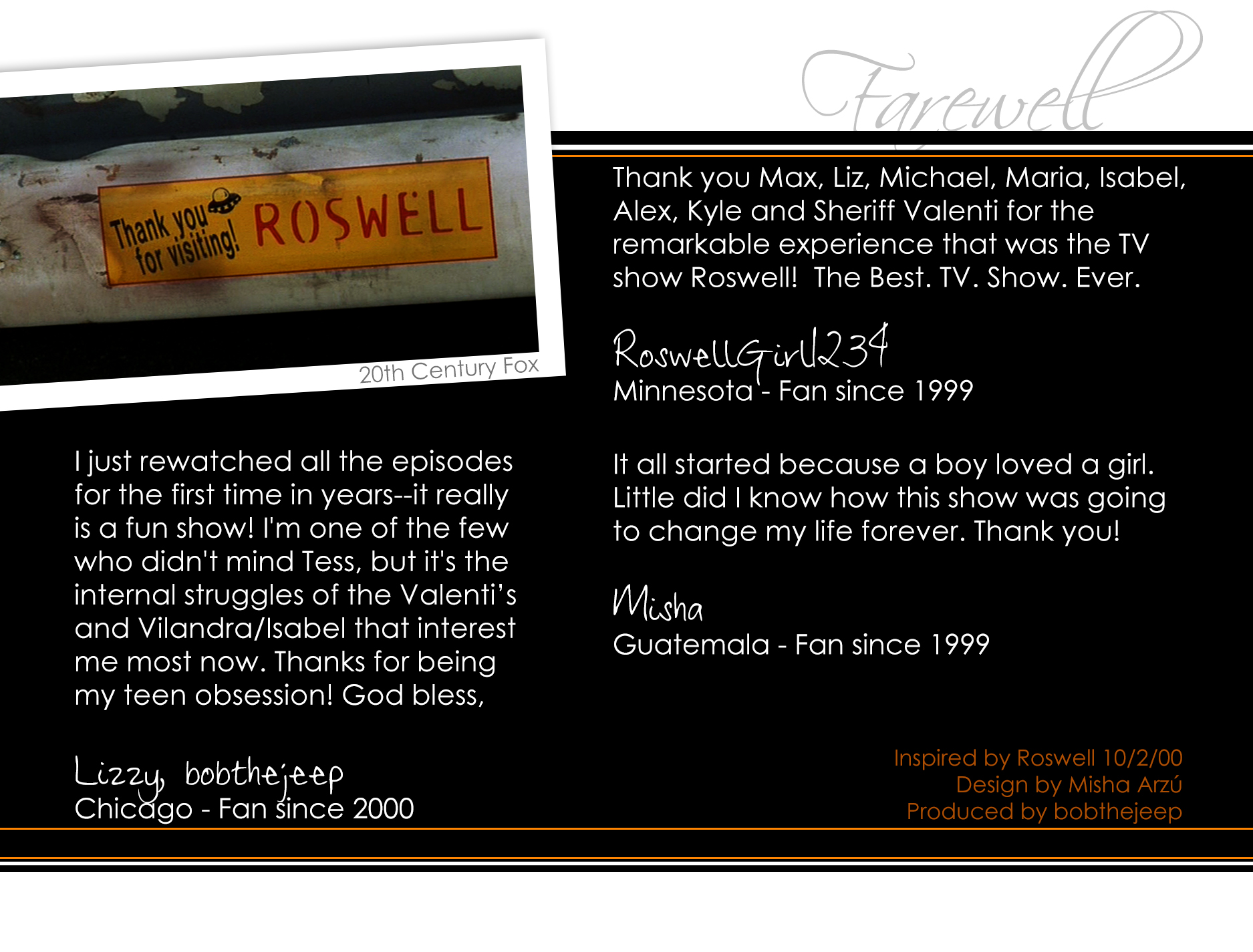 (Back cover.)

Back Cover Text: Thank you to all the Fans who contributed to this book & all the Fans worldwide who keep Roswell alive in their hearts.
---
Thank you to everyone who helped and submitted photos/messages. If you are interested in purchasing a copy of this photobook, please send me your email to bobthejeep@yahoo.com.