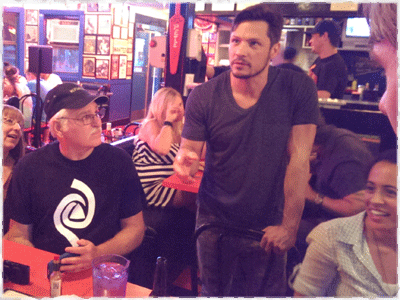 The fan meetup at Hut's Hamburgers in Austin, TX was a great success! We each received little green aliens, some of us drank Cherry Coke (with Tabasco sauce!?), and we even played the Roswell Pop Quiz trivia book for alien-themed prizes.



The ATX Festival arranged for Nick Wechsler to join us and he stayed and chatted for a little while, too! We are very thankful for the wonderful surprise.

We hope Nick, Shiri Appleby, Jason Behr, Majandra Delfino, Brendan Fehr, and Jason Katims enjoyed the fan thank-you books! All of the panelists were so nice and willing to put up with our fangirl-ness. Thank you!