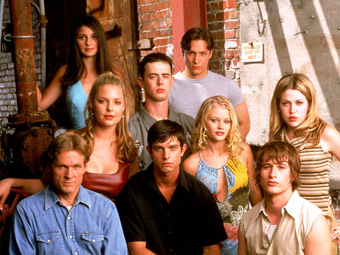 The Roswell High series inspired the television show Roswell. The show premiered on The WB on October 6, 1999. After its first season, Roswell was in danger of cancellation but fans sent in tabasco bottles to the WB network as a part of the "Roswell is Hot Campaign". Upon receiving over 6,000 bottles, Roswell was renewed for a second season. The show aired on the WB for two consecutive years and then moved to UPN for its third and final season.

The first episode of the show followed Roswell High: The Outsider closely. As the show developed, the plots and characters went in completely different directions than the book series. After season one, the show took a more science fiction approach and introduced many new characters and enemies to the series. In 2002, Roswell, after its third season, was cancelled but it still continues to live on in the hearts of many faithful fans.

In January of 2019, a second television show called Roswell New Mexico aired on The CW.