.home
Only After Nightfall
>>
Only After Nightfall direct
>>
Lost & Bound
>>
.radar
Charmed: Age of Prophecy
>>
The Future is Ours
>>
That Old Black Magic
>>

.active
.CHARLOTTE DEAN
[
archived
] [
bio
]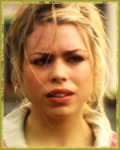 Charlie: a character from my Bourne Identity days. For a while, I was pretty obsessed with Robert Ludlum and Charlotte Dean was born. Her character actually began as a black haired woman named Sam, but when I moved her to CAOP, she became a tough uneducated amnesiac with the ability to harness the sun's energy. Charlie has always been bittersweet for me--she's a very difficult character to write but I really enjoyed her interactions with other characters. She's currently deceased.

.CLIFFORD REDDOG
[archived] [
bio
]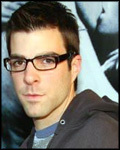 Clifford Reddog never really got a chance to live. I tried playing him at both The Charmed Life and Walk Through the Fire, a DC Comics rpg. Both sites died within a month or two of me joining. Nevertheless, Clifford's character has some interesting aspects that I'd someday like to explore, such as the geeky villain. All truth be told, I modeled Cliff after the Trio (Jonathon, Andrew, and Warren) from
Buffy
.

.DEREK HOFFMAN
[archived] [
bio
]

Derek was basically a fail for me. He was my first attempt at a wholly evil character, a demon at A Charmed Legacy. For some reason, I just couldn't quite get into his head. The whole I'm-an-evil-guy personality just felt too flat and boring for me. It was probably my own fault, seeing as how I didn't give him too many layers. One way or another, he had a pretty cool death scene.

.HARRISON FORD
[
archived
] [
bio
]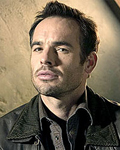 Harrison Ford, special FBI Agent and accidental character. I auditioned for the role of the lead male at CAOP because I sorta got the impression that the staff needed someone to take it over. Intentionally making Harrison eccentric, the guy originally had some major physical ailments, such as deformities and near-muteness as a result of fire and smoke inhalation. After getting the role, though, I made him a bit more of the typical dark agent. He's interesting because he does not see in shades of grey: everything in the world is simple and neat in his mind. ...this doesn't bode well for the supernatural. ;)

.JAMES HARDING
[
active
] [
bio
]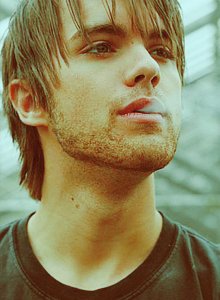 James Harding is the newest creation of mine. He pulls from many of the traits I wanted to explore with Trevor Sandburg, only minus the craziness. He is severely dyslexic and comes from a powerful Druid family that has been evil for many generations. He lost most of his youth to prison, after having been convicted for the murder of his brother. He's recently escaped and is trying to forge some kind of life for himself, and possible searching for redemption. He has some wicked ass powers that deal with fire. Yep.

.JENSEN PICKLE
[
archived
] [
bio
]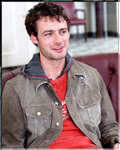 Jensen, *sigh*, Jensen! Mr. Pickle has lived at many boards. He was created in 2006 for one of my favorite rpgs: Studio 11, which centered around the real-world setting of a high school boarding academy for the fine arts. When the board closed down, he moved to my shortlived real-world rpg Kerfuffle Academy, did a short stint at a DC Comics themed board called walk Through the Fire, and most recently attended Sunnydale High at The Future is Ours. He also tried a semester at Will to Live, but it was a fail. As a ridicuously rich teen, Jensen has a love for acting that his father, Mr. William Harrison Pickle, detests. Jensen spends his life trying to meet his father's expectations while at the same time hating everything about them. He's probably my most well-developed character and he's definitely my favorite. I've retired his adolescent self and now only play him as an adult at Valiant Verse.

.JENSEN PICKLE
[
active
] [
bio
]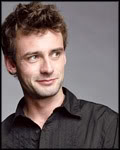 Just when I thought I was done with role playing, I joined up with my favorite rpg group @ Only After Nightfall. In this private detective supernatural setting, Jensen has grown up from the boy he'd been in highschool to a private detective, who acts on the side. He is also dating his best friend from when he was in high school, a woman named Sophie Dixon that he's pretty sure he's in love with. He had a near-death experience, after having been shot and, as a result, he's taken a particular interest in religion. What's more? He's recently been "called", and now he has visions of the future and may or may not be able to ask God for miracles. I never really thought he'd work at a supernatural rpg, but so far it's been a blast.

.JOHNNY SMITH
[archived] [
bio
]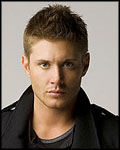 During the last few months of Final Destiny, just as the board was dying out, I created John Smith. He was a sarcastic fun-loving reporter who fought evil on the side. I won't lie. He was basically Dean Winchester from the tv show Supernatural, except he lived in a Buffyverse world. Oh. And guess who his face is? Yeah, Jensen Ackles. I was
very
creative with this one.

.JOHNNY SMITH
[archived] [
bio
]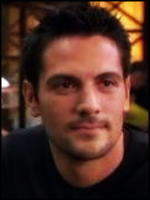 Pulling from a few of my other failed characters, John Smith was an attempt to bring together the traits that I wanted to experiment with. As an X-Man, Johnny Smith thought he was a lot more awesome than he really was. He was like a cross between Cyclops and Scooby Doo; he was cocky and awesome, but he only succeeded by first failing and second having loads of good luck. I played him as a reporter for a while at a board called X-Men Collision Course but then...I got bored.

.JOSS REYNOLDS
[archived] [
bio
]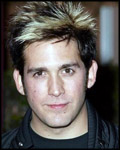 Eee!!! My albino demon! Joss was fun! I had just taken college biology when I created Joss Reynolds and so the symptoms of albinism were very fresh in my mind and I was pretty intrigued by it. I created a demon who suffered from albinism, which made his eyesight terrible, his skin and hair discolored, and his personality very insecure. As a demon, Joss very much embraced his evil side---but as an empath, he often felt conflicted when he felt the emotions of 'good' creatures. Joss was a lot of fun to play but, as always, the site died not long after it was opened. I wouldn't mind reviving this character someday.

.JULIE ANDERSON
[archived] [
bio
]

It wasn't until I stopped playing Julie that I realized how much I had actually liked her. She was a student at Magic School at CAOP who hated magic and was completely and utterly bored and uninterested in everything that was going on there. Very heavily based off of Georgia Lass from
Dead Like Me
, Julie was a fun character to play. She was killed in the major attack on Hearst Academy. If she hadn't died--and if I hadn't gotten too busy to play her--I would have liked to explore her interest in cadavers and funeral homes.

.HEIDI ALBERTSEN
[
active
] [
bio
]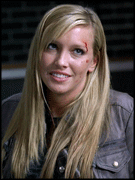 Heidi pulls from my cynical bitterness and remnants of Julie Anderson from CAOP and Tabitha Maycroft. She's completely disillusioned and irritated by the world. I also made her the estranged sister of another role player's character Anton. We'll see how that goes. Heidi's neat. She talks to dead people as a medium.

.MICHELLE SKIA
[
archived
] [
bio
]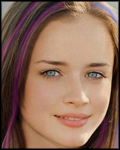 For some reason, I don't often like my female characters but Michelle is the exception. She's just so. . .sweet and soft. As a quiet dirt-poor girl from Alaska, she's a little socially awkward. She dresses eccentrically, has streaked hair, and is sorta of stuck in the 1980s. Very quiet, small, and physically weak, she is intelligent and emotionally strong. As a mind reader at Sunnydale High, Michelle is just your typical teenager, with typical teenage problems--like love, friendship, and the occasional demon.

.PETER MITCHELL
[archived] [
bio
]

Oh no! It seems that I've lost the bio for Mitch on my computer...how very sad. Well, Mitch was a cool guy. He's one of the only 'older' characters that I've played that I didn't get immediately bored with. He was a cross between Jack McAllister from the tv show
Jack and Bobby
and Max Evans from
Roswell
. A quiet, hard-to-read personality who takes on the weight of the world, Mitch is an overachiever who tries deeply to do the best that he can. He loves to run and. . .he is in a steady relationship with the love of his life. I was really looking forward to playing him but, of course, the board died.

.RICK SANDBURG
[archived] [
bio
]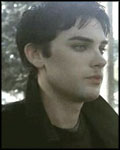 Rick. Oh, my early characters. Rick Sandburg was created at Fan Forum.com, in a thread-only rpg setting. He was a rough and tough teenage witch who had zero regard for any type of rules or authority. He also hated all things supernatural and refused to use his magic, which was a pretty kick-ass power of time manipulation. He was a lot of fun, but I wasn't very good at role playing back then. He became a lot cooler when his name changed to Trevor and he got a little more fleshed out in the personality department. =)

.RICK SANDBURG
[archived] [
bio
]
I've always had a soft spot for Rick Sandburg of Studio 11: Fine Arts Boarding High School. He was a runaway who worked at Walgreens (until he got arrested/fired for shoplifting Nicotine Gum) and he was really a sweetie at heart. He was deeply afraid of intimacy despite how much he craved it. Rick was basically a tough kid from foster care who was trying desperately to put his life back together: to stop smoking, to stop using women, to stop hating the world. He was a lot of fun and I miss him. He doesn't have a picture because this was back in the day, when I role played at avidgamers.com and we were so cool, we didn't use graphics.

.SAM
[archived] [
bio
]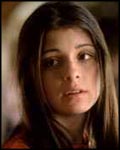 Samantha was a short tough little black-haired amnesiac who lived in the Slayer Hell/Final Destiny universe (a
Buffyverse
role play). As a firestarter with no memory, Sam worried that she had been responible for tons of deaths and so she was always on the defensive right from the start. After falling in love with JT, a vampire with a soul, Sam began to learn about the experiments that took place in a secret government facility. Her story is a long one and it borderlines soap-opera ridiculousness but she was fun and the people I played with at SH and FD were great friends. Sam would later become Charlotte Dean at CAOP.

.SAM HOLDEN
[
archived
] [
bio
]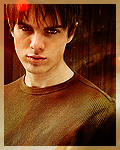 I adopted Sam Holden, a creation of a RP buddy. Sam is interesting because he's so opposite of my personality that it's just ...weird to play. Sam is a drug addict who hates himself because he thinks he's got demonic powers. He is angry at everyone and at everything, he loves picking up women, and he's an all around self-centered ass. I like him.

.TABITHA MAYCROFT
[homeless] [
bio
]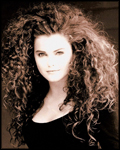 Tabby is another female character that I have really been enjoying playing. She's a little dark and moody, having lost her husband to murder and having been completely disowned by her family. With her long poofy hair and low tolerance for others, she's an impatient and focused young woman. I'd like to continue with her story someday.

.TORA DELTA
[archived] [
bio
]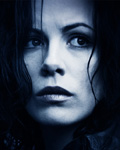 My very first character at Slayer Hell, Tora has been through quite a bit. She began as a young half-Brachen demon who came to Angel Investigations to find her cousin Francis Doyle. By the time the rpg community dissolved, the Tora from the Slayer Hell universe was literally insane and the Tora from the Final Destiny universe (a parallel dimension) was an evil sexual power-hungry bitch.

.TREVOR SANDBURG
[
archived
/homeless] [
bio
]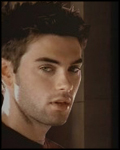 Trevor, my dear sweet crazy Druid. One of my favorite characters, Trevor is a nonchalant lazy guy who loves literature. For a long while, he didn't believe in good and evil so he basically ended up doing whatever. After accidently joining the Demonic Training Academy, he started to go a little evil and a little crazy. Now, he hears voices and he's a little cut off from his emotions. As I continue with my poor depressed shadow-scaper, I am excited to explore the roots of his depression and the possible path to his redemption.